Private Water Falls Tour of the Spectacular Cairns and Atherton Tablelands World Heritage Area only $1100 PER TOUR MAX 10 PASSENGERS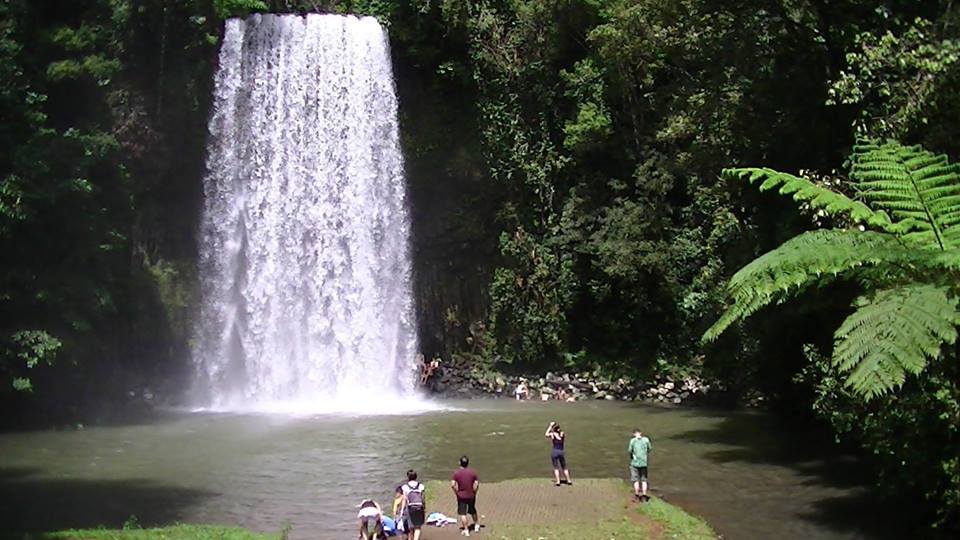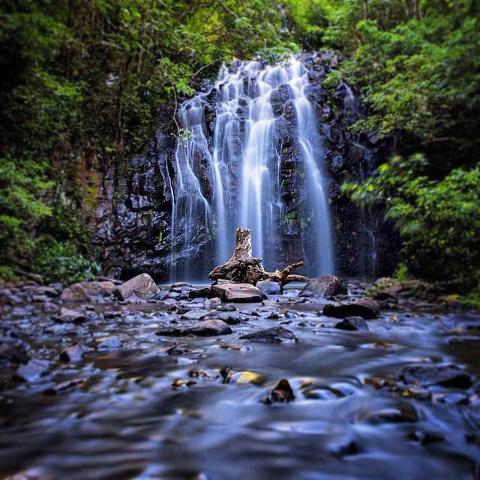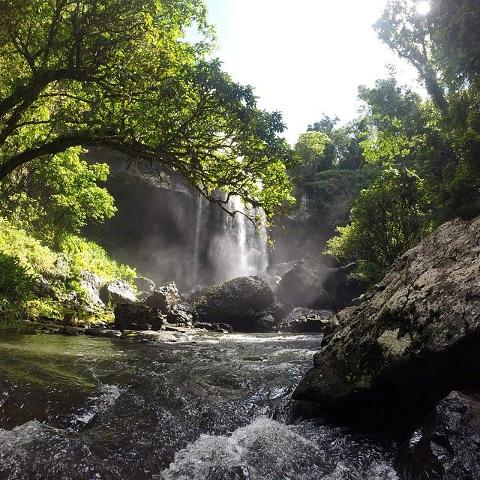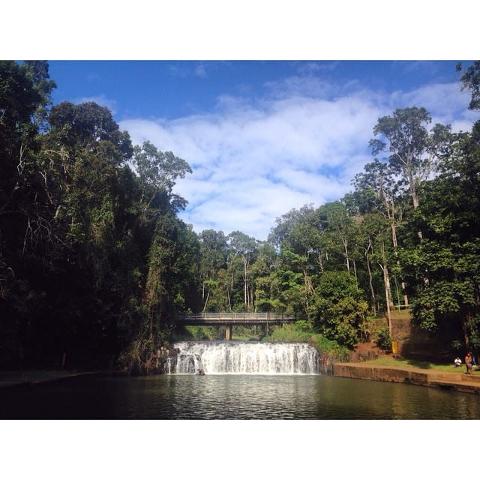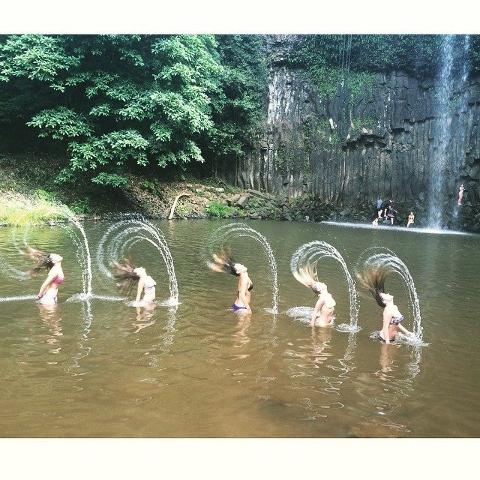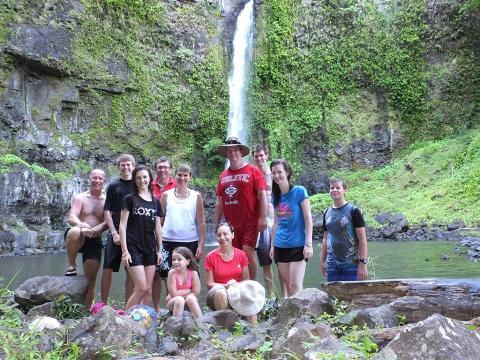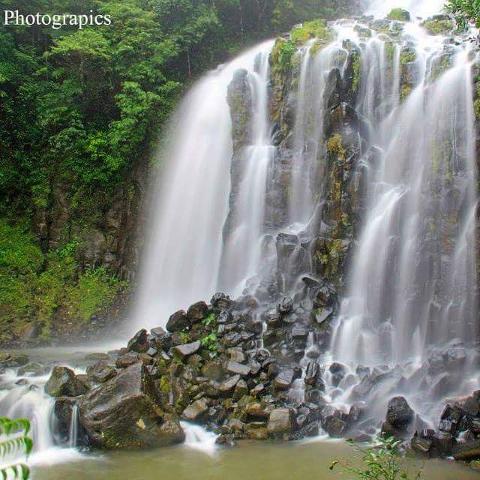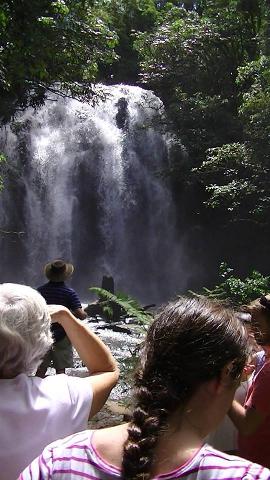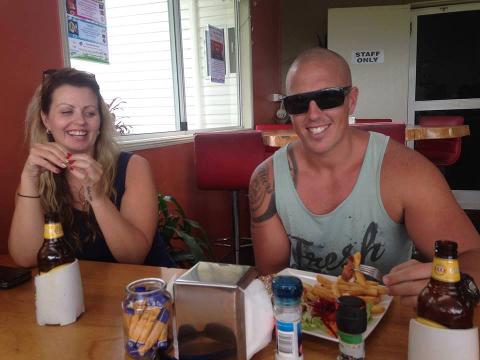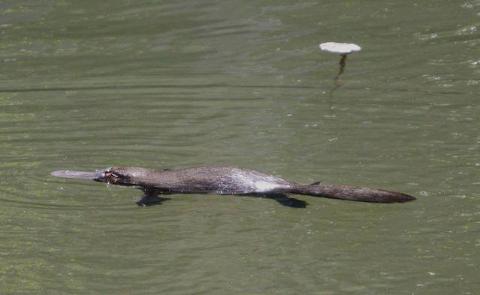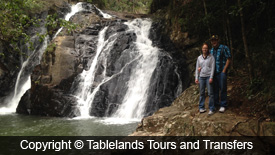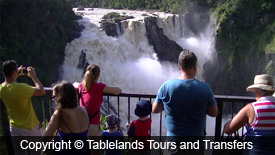 Duration: 10 Hours (approx.)
Location: Cairns, Queensland
Product code: WFT 77
This is our most popular tour listed, and possibly the most popular in the tropics as far as small customised waterfall tours go.
Once you have been picked up from your accommodation in Cairns or by (special arrangement from elsewhere), we journey up to the southern Tablelands observing spectacular world heritage scenery along the way. Visit one of the largest strangler figs in the Tableland's rainforests, the Curtain Fig Tree, estimated to be over 500 years old. It is a spectacular giant.
From here, travel to your first waterfall. The famous Malanda Falls, which forms part of the North Johnstone River and created by the last flow of lava from the Malanda Volcano. Native platypus are often seen in this permanent source of flowing water. Stop for morning tea at the very popular Malanda Dairy Centre and Heritage Museum, where you can follow the interactive self-guided tour through the historical display of the local dairy industry.
Your next destination will be the small dairy town of Millaa Millaa with the opportunity to visit four separate waterfalls including one of the most photographed waterfalls in Australia, Millaa Millaa Falls. This classic waterfall is a great place for a quick dip on a hot day with an invigorating massage from the cascade of cool flowing mountain water.

After your swim, make your way across to a few other spectacular falls on our circuit, with a few short walks to the viewing areas in the rainforest.

Then, travel deeper into the Tablelands driving through lush green rolling dairy pastures to a 295-foot (90m) triple tier cascade. The highest waterfall on the Tablelands Mungalli is truly a sight to see. After which you stop for a hearty lunch at one of the Tableland's best cafes before making your way across the Tablelands to Ravenshoe. On the way, be treated to a view from one of the Southern Tablelands best lookouts where, on a clear day, the spectacularly panoramic view streaches from Atherton to the Innisfail Coast. over 100 sq kilometres. Just past Ravenshoe you will take in the rapidly changing scenery as you approach the gateway to the outback and the famous Millstream Falls, Queensland's widest single drop waterfall.
Winding your way back over the Herberton ranges and towards a more tropical rainforest landscape, to your final stop for the day the mind blowing Mount Hypipamee Crater. This one of a kind volcanic phenomenon is the result of a massive gas explosion that occurred many years ago that will leave you spell bound indeed. The path continues around to the Dinner Falls with the lowest tier being the most spectacular.
You will then be returned to your place of pickup via the highway to Cairns, upon which there will be time to take in some more beautiful Tableland views of contrasting landscape and wether patterns that the mountains are often noted for.