Australian Heritage Tour - From Cairns to Herberton Village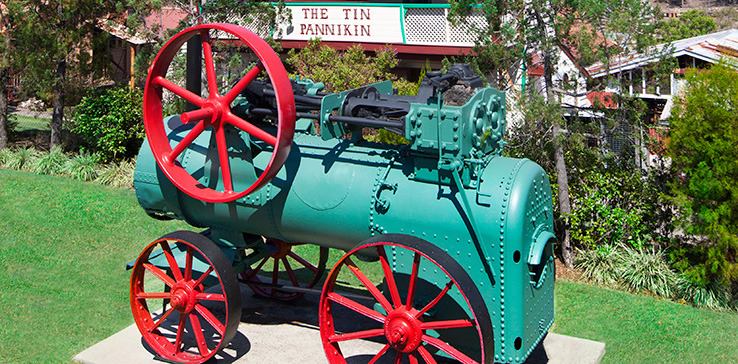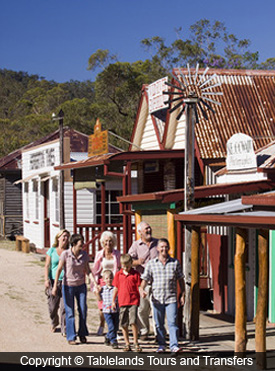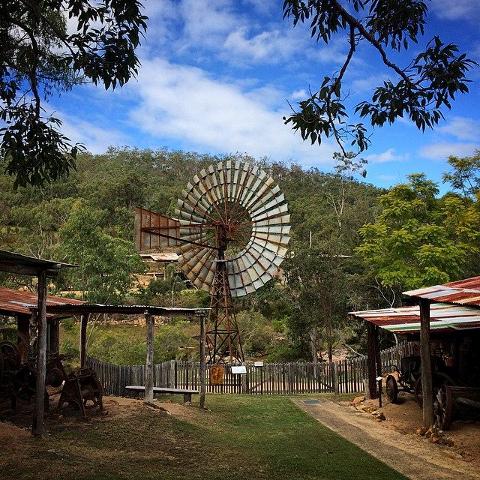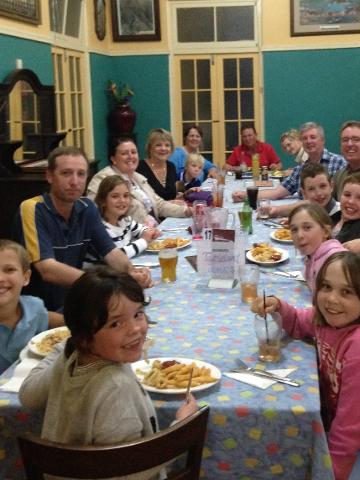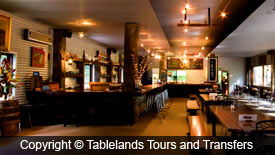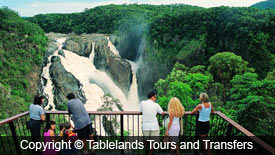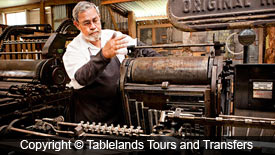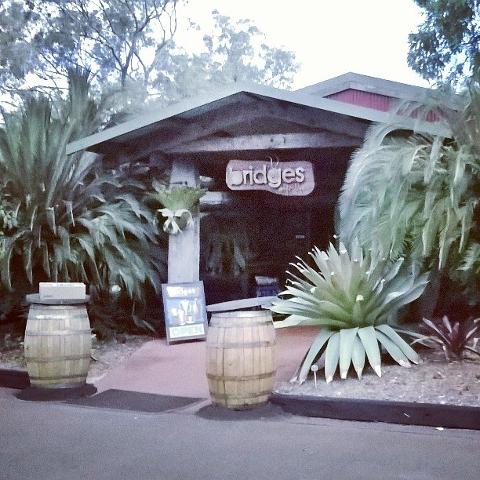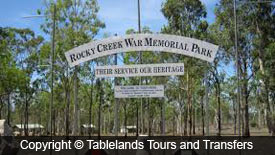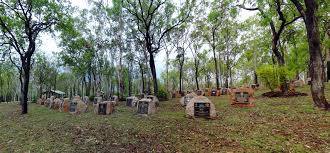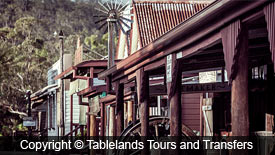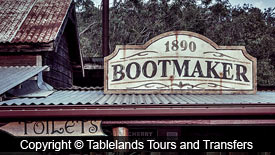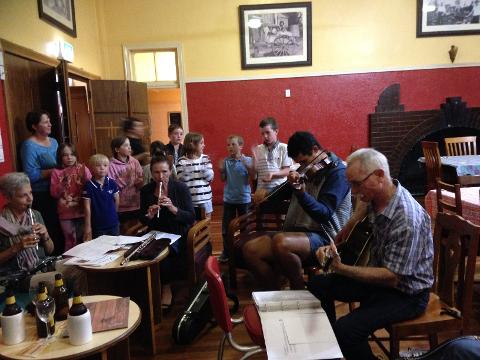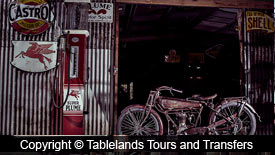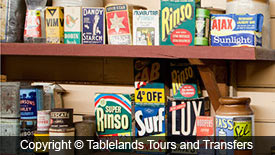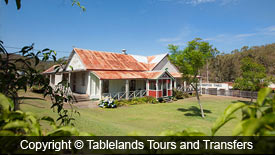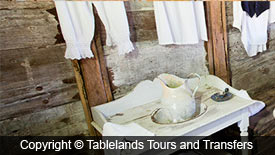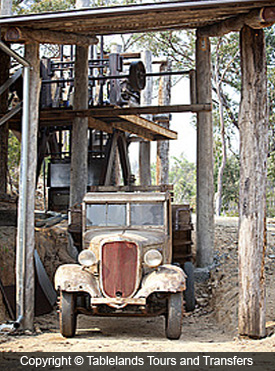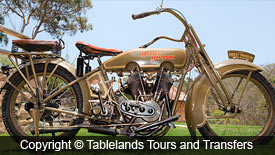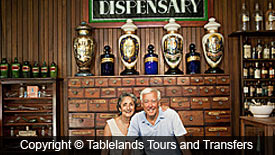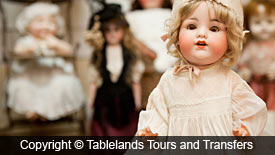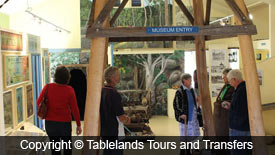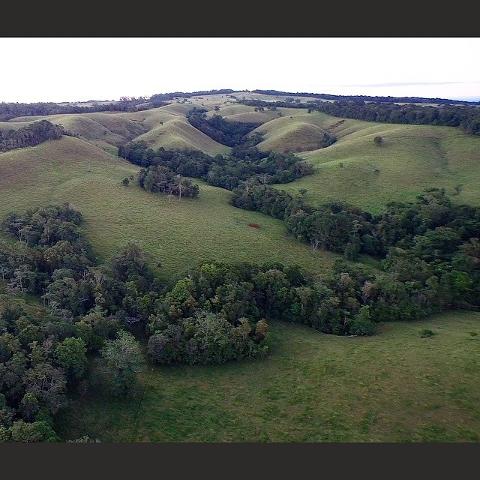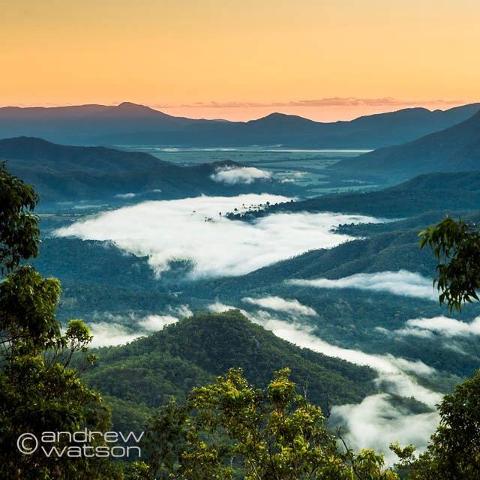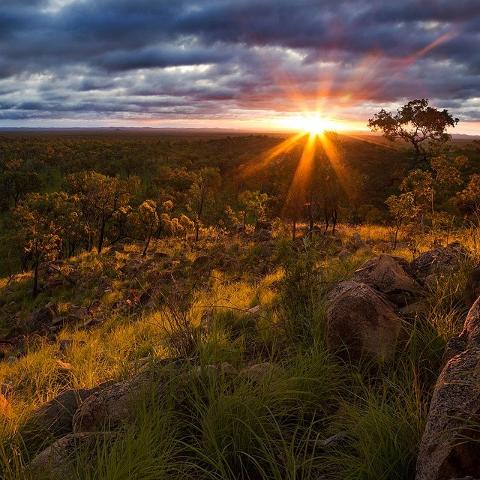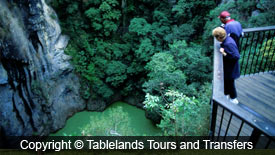 Duration: 9 Hours (approx.)
Location: Cairns, QLD
Product code: hert 7
Rain hail or shine we leave by special arrangement from your northern beach accommodation or "preferably" from your Cairns accommodation at 8:00am every weekday. (Bookings are essential). Stop and admire the view from Kuranda lookout from the heights of the temperate rainforest overlooking Trinity Bay, Yorkeys Knob Cairns and the Great Barrier Reef National Park. Learn of the history behind the Barron gorge and river. Visit the famous world renown Barron Falls, a spectacle on any day in itself, even if the falls are not in flood.
If they are, be prepared to be blown away by the power and majesty of some awe-inspiring creative land scape.

Hungry? Then maybe a Devonshire morning tea included at a well renown Cafe is the order of the morning.
This high class morning tea is set in the historical surrounds of an air-conditioned log cabin tastefully created out of yesteryears timber...
We then make our way to Rocky creek war memorial where we learn some of the history behind the significance the Tablelands had to play in the WWII and some of the heroes who unassumingly made a name for themselves.

Now comes the highlight of your day - a fully guided tour of the Historical Pioneer Village of Herberton, plus an all inclusive old fashioned cooked lunch.
Choose a home made beef, stock man's or chicken pie with salad or maybe a vegetarian quiche and salad, plus an array of kids menus to choose from.
After lunch feel free to take in some of your favorite attractions at the village, from vintage cars and steam operated machinery, to an old print shop, chemist, sweet shop, butcher, boot maker, school, black smith, and so much more...

Included in the tour package is a ride on the Tinlander train (if it is operating), as we leave the village and head to the Historical Herberton railway station where the tour bus will meet you.
Here you will learn of the railway pioneering history of the Tablelands and how thousands of kilometres of railway line was laid under the harshest of weather conditions and terrain.
Then the small drive up to the Herberton Mining museum, to discover how the town became famous for it large tin deposits.
You can also try your luck at tin mining.

Now it's time to follow the very scenic Crater Valley and Herberton Ranges along the Hwy to Mt Hypipamee and be overwhelmed at the depth and sight of the ancient crater formed thousands of years ago.
Along the way discover hidden truths of our rich Indiginous heritage, and historical timber, railway, mining, war and dairy industries of the early pioneers.In the late afternoon it's time to enjoy the sunset as we wind our way gently down through the steaming rainforests of the scenic Gillies or Kuranda ranges towards Cairns. We'll take a vote on the day, (weather permitting), as to which way we return home, arriving back at approx 5:30pm.